The Green Amendment Films
---
New Release! The Green Amendment: New Mexico, Part Two
Join Maya van Rossum, Founder of Green Amendments For The Generations, in her journey across New Mexico to meet with impacted communities and environmental, legislative and sustainable business leaders to explore their stories and the power of a #NMGreenAmendment.
Check out Maya's exploration of NM's biggest environmental and environmental justice issues and the role a NM Green Amendment could play with: Daniel Tso, Delegate of Navajo Nation Council; Kyle Tisdel, Attorney/Climate Energy Program Director of Western Environmental Law Center; Terry Sloan, Director of Southwest Native Cultures; and Senator William P. Soules, District 37, New Mexico.
---
The Green Amendment: New Mexico, Part One
Catch up on Part One of the New Mexico series in which Maya has conversations with Senator Antoinette Sedillo Lopez, sponsor of the New Mexico Green Amendment; Emma Rose Cohen, CEO/Founder of Final; Beata Tsosie-Peña, Environmental Health and Justice Program Coordinator for Tewa Women United; Artemisio Romero y Carver, founding member of Youth United for Climate Crisis Action (YUCCA); and Dee George and Penny Aucoin, impacted residents of Otis, NM.
Watch the full interview of Emma Rose Cohen, the CEO and Founder of Final, in The Green Amendment: New Mexico
*Watch the 4 minute trailer

here!
*To see Part 1 focused on the founding of the Green Amendment movement, 30 minutes, click here.
*To see Part 2 focused on New Jersey and the environmental justice values of a Green Amendment, 30 minutes, click here.
---
Learn more about the Green Amendment movement sweeping the nation.
While our current system of environmental laws is allowing communities to be harmed by pollution, environmental degradation, and an advancing climate crisis, Green Amendments provide constitutional power that can used to stem and turn the tide for powerful environmental protection. Learn how the movement started, where its going and how you can become a leader in your community for constitutional Green Amendment rights.
Please share it with your family, community and friends, as well as your local town council and state legislators.
---
---
On April 22nd, 2020, we celebrated the 50th anniversary of Earth Day with an exclusive screening of Part 1 of Here's The Story, The Green Amendment and held a full day of interviews, games, and talks with the public to inspire others to join us for the next 50 years of environmental advocacy.  If you've missed our Facebook Live interviews, you can catch them all here:
About Our Guests and Interviews
Senator Franklin Kury is an attorney and former Pennsylvania legislator who authored the first Green Amendment in the nation, which declared a right to a clean environment by the people and made the state government the trustee of the public natural resources.
---

Dr. Anthony Ingraffea is the Dwight C. Baum Professor of Engineering Emeritus at Cornell University and a national fracking expert who has helped use PA's Green Amendment against the industry. He was named in 2011 among TIME Magazine's "People Who Mattered".
---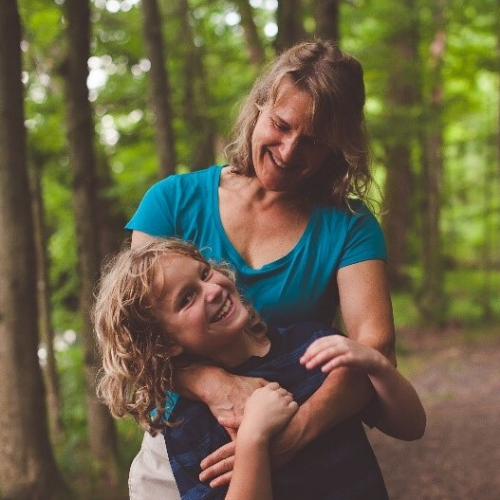 Maya K. van Rossum is the Founder of Green Amendments For the Generations, a grassroots non-profit organization inspiring a nationwide movement to secure constitutional recognition and protection of environmental rights in every state and ultimately at the federal level. She is author of the award-winning book, The Green Amendment, Securing Our Right to a Healthy Environment.
---